---
A Family Favorite
Hines General Store is the grocery market of choice for Fort Washakie, Wyoming where it has been in operation for 67 years. Hines General Store first opened its doors in 1945. Grandpa Paul O. Hines was the owner of the store and it has stayed in the family since.
In 1969, Paul's son, Don Hines took over the operations of Hines General store. After 35 years of service to the Fort Washakie community, Don sold the grocery store to his sons, Dave and Ben.
One thing has stayed consistent through all 67 years of existence for Hines General Store, we care about our community and thrive on offereing our customers a great selection and excellent customer service.
Our Deli
In our deli we love to take care of your lunch needs with daily specials. These specials range from burgers and fries to fried chicken. We always have cold sandwiches and salads, not to mention our fabulous bar-b-que. Visit our deli and your taste buds will not be disappointed.
Western Family
Since 1934, Western Family has had a prominent place at America's tables. Western Family has had a tradition of excellent products and a heritage of healthy solutions for every family. When guests purchase Western Family products, they know they're getting great quality at a terrific value. In fact, if they are not completely satisfied with any Western Family item, they can return it and receive double their money back.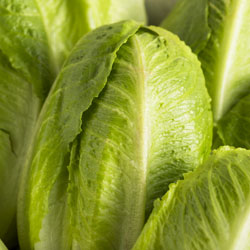 All You Need To Know: Romaine Hearts
Romaine hearts are tall and cylindrical in shape with a great crunch. Click the read more button to get great tips about romaine hearts!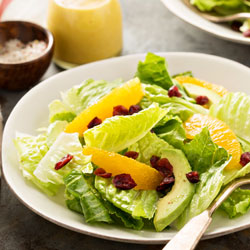 Orange Romaine Salad
This colorful and zesty salad goes well with any meal. Don't be afraid to add your favorite vegetables to enhance the flavor!